Print Resources
All Elements print resources will be found in the 546 area. *If you don't see your element as the title of a specific book, there are a couple books that discuss most of, if not all the elements.
Electronic Resources
*REMEMBER THAT ALL GALE DATABASE ARE INTERFACED WIth GOOGLE. You can send your resources from GALE right to your drive.
Need a refresher? See Mrs. Freeman.
Britannica High School
This is good for learning about the element in general and its uses. Just look up your element. (1,2,3 denote text depth and level.) Note that it may link you to other websites in "Web's Best Sites."
*When citing Britannica, use the model for websites.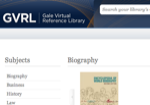 Gale Ebooks
Look under Science for the Ebook about Elements.
Applications in the World
You can and should do advanced searches by adding the word "and " between your element and terms such as benefit, use or function.
Look at News, Magazines, and Academic Journals for examples of your element in the real world.
You can also sort results by date to ensure you find the most recent information.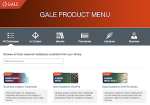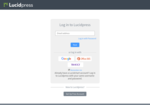 LucidPress
You can create beautiful brochures here and access them easily from home by going to the LucidPress site and logging in with your school gmail. *At school you can simply sign in through Google.
You will need to download your creation to print and can even add the download to your Chemistry folder in your Google Drive.